Learn more about Holy Week at the link below!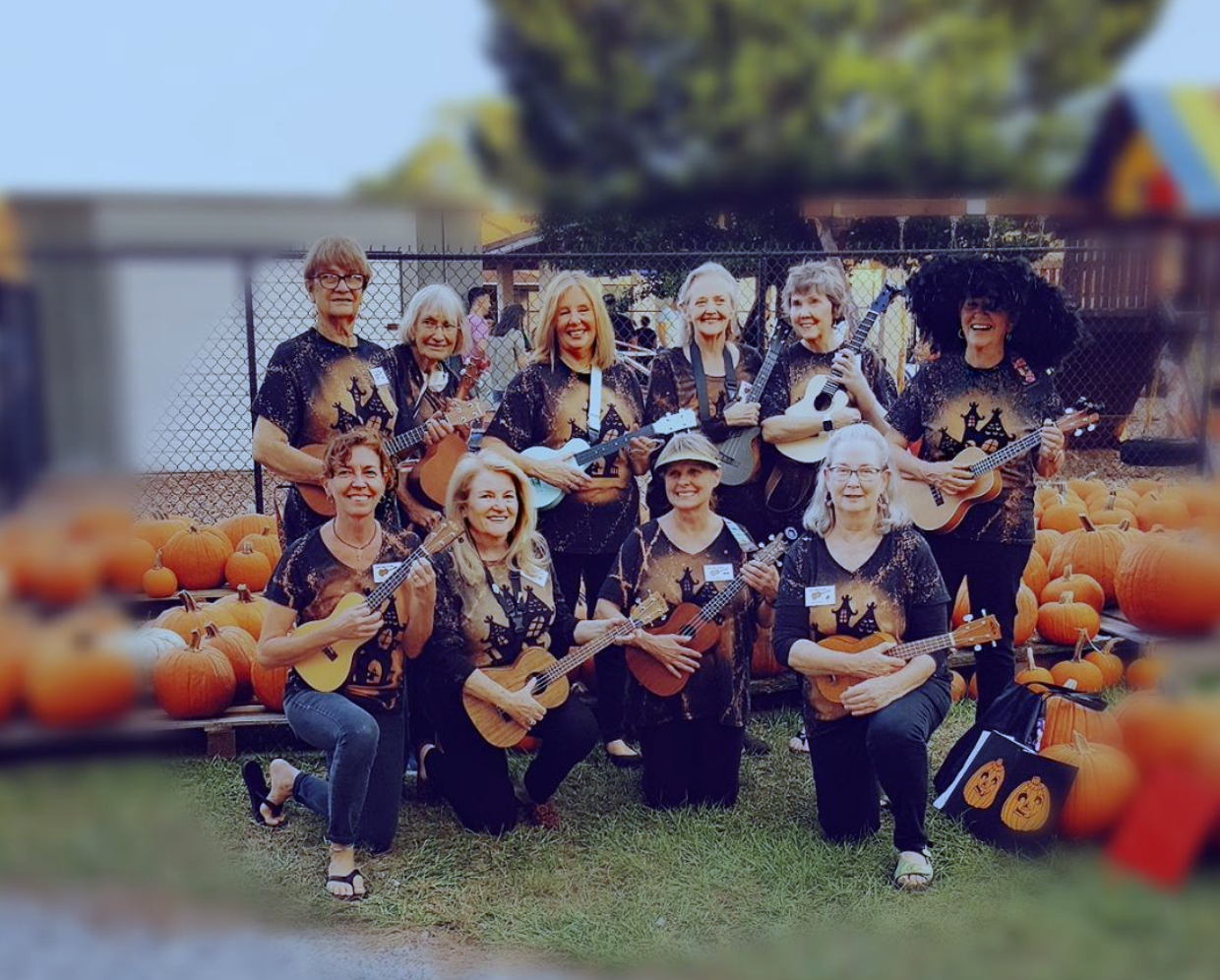 ---
In 2018, a group of aspiring ukulele players formed the Joy Uke Club. Since then, we have come together each week to donate our time and talent to provide musical outreach to the Winter Park community.  In the last Christmas Season, our club performed sing-a-longs for over one hundred people in assisted living programs, community centers, churches, and civic clubs.  Our biggest program in 2021, took place at the Reeves Center where we had so much fun singing for the crowds at the 'Awesome Autumn' event.
What we have learned in all these years, is the music of the ukulele always brings joy!  One can't help but smile!  The singing is rewarding for both the strummer and the sing-along participants for whom we sing and play.
---
Learn To Play The Ukulele!!
We are now offering a lesson series entitled "Learn the Ukulele In Five Easy Lessons".  This popular little instrument is easy to play and is sure to put a smile on your face.  You don't have to read music or have any experience in playing an instrument, to join this class.
All that you need is a ukulele, the love of singing and having fun!
Lesson Dates:
February 23, March 2, 9, 16, & 23
12:00pm – 1:00pm
Don't have a ukulele?  The Winter Park Library can lend you a ukulele, (yes, just like a book).
Already know how to play?  Join us every Wednesday afternoon from 1:00pm-3:00pm.
To sign up for this series, contact JenniferH@fumcwp.org
All are welcome… Come Sing, Strum, Smile!