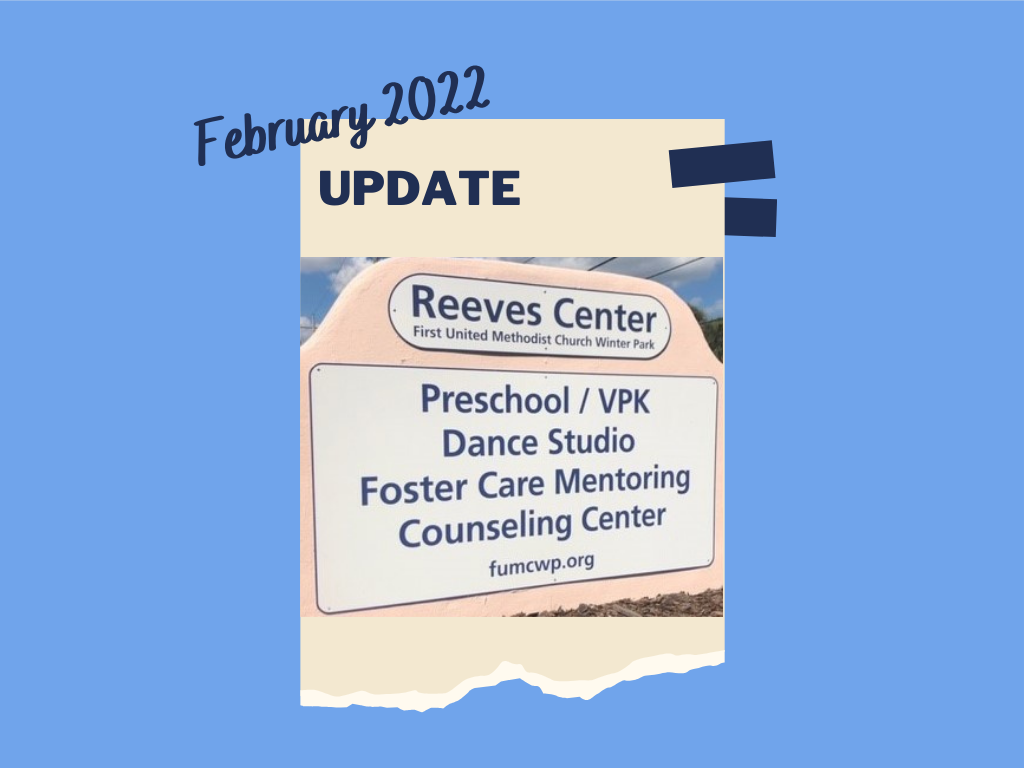 ---
Great things are happening at Reeves Center, our second campus located in the Colonialtown N Neighborhood!
The 4 Pillar Counseling and Enrichment Center is open with three therapists consulting with clients who may be having issues like anxiety, life transitions, grief, loss, and/or family conflicts. For more information about the therapists, visit their webpage or email 4pillars@fumcwp.org.
A lay team has begun research in developing a business plan for a community coffee house ministry with the intent to create a neighborhood meeting space in the community. Be on the lookout for more information coming soon!
Working with the Colonialtown North Neighborhood leadership, our dance ministry Studio 150 will be offering dance and exercise classes starting soon at the Reeves Center.
We are excited to be celebrating our second annual Pet Blessing Community Celebration on April 9 from 10am-12pm at the Reeves Center. There will be a petting zoo, a dog treat hunt, games, hands-on crafts, and much more. Everyone is invited to join us for this spring celebration! For more information or if you would like to volunteer contact Denise Meyer at denisem@fumcwp.org or call the office: 407-644-2906 ext. 281
The mission of the Reeves Center is to build disciples through belief and action by serving the community with the love of God and love of neighbor.