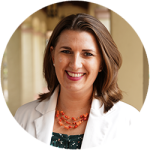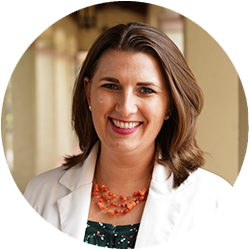 "That's Not Fair"…this is a phrase we have heard a lot or thought a lot in our house over the last month. Maybe you can remember this season in your parenting and family life. We are hoping it is just a phase. Emmaline and Charlie voice this opinion quite frequently these days and when I am my best self; rested, patient and centered on Love of God and Neighbor, I can't say I disagree with them. We learn early on as children that life isn't fair. The sooner we learn this, the better. But even as an adult, I have this feeling from time to time because there is something innate in me that wants fair and reasonable circumstances for all. I desire this not only just for myself, but for all of God's children. We can use the time when our children bemoan their unfair lives to remind them that they are right, life isn't fair. That there are many children, just like them all over the world who are hungry, cold, sad or sick because life isn't fair.
I don't know if you are like us, but as Mom and Dad, Ryan and I try so hard to use this opportunity to teach about the vision for God's Kingdom and how the world is still so broken. While many of us live in privileged places of comfort and support, this is not the reality for most. I serve on the Board of Directors for the Florida United Methodist Children's Home and I can tell you that we are a blessed people and that most children in our world do not have the stability, support and resources that our children have. And it is our job as parents, grandparents and church leaders to paint a realistic picture for our next generation.
As I thought about this "fairness" conversation I am having with my own children and then listened to the Rev. Dr. Martyn Atkins this Sunday speak of God's guidance and God's will for us, I hear that small childish voice within me begin to protest, "that's not fair…!" Why can't I know God's plans for me? Why can't my future be clear? Why is faith so often about trusting blindly and what does this mean about the God we serve?
While I believe that God is a fair God and loves each of us equally, the world doesn't play by those rules. In fact, from the beginning of Jesus' ministry on earth, it became clear that Jesus came to turn that idea of fairness upside down. For instance, who works a whole day in the heat of the fields while someone else only works an hour and they get paid the same…I mean, c'mon, that's not fair! (Workers in the Vineyard Parable: Matthew 20:1-16). We worship a God who has turned our worldly understanding of fairness on its head and the beautiful thing in all of it is that it is completely God's right to do so. And so if we apply the quandary of faith and the fairness we feel we are owed, we quickly see how there is so much mystery involved in this journey of ours. Maybe you can relate. And while I don't have a "feel-food" answer for frustration, I can share from personal experience how much is learned on the journey through the act of waiting and humility. What I try to teach my children and remind my own heart of at times is that I can't see all that is going on, but I trust the love of the Parent who guides and directs. It doesn't all make sense to my children why things seem unfair, but they can trust my love for them, my deep desire to protect them and my hope for their future. I pray that as you wrestle with your own faith and find yourself shaking your fists up to God at times saying, "That's Not Fair," you can also rest in the love of the Great Parent and the promise of a future with hope!